Need fun activities to use in Seesaw? Looking for engaging practice for distance learning? Try paperless sight words practice with dinos. Perfect for prek, kindergarten, first and second grade!
SAVE MONEY AND GRAB THIS SET IN A BUNDLE!
What will you get in this set?
✔ Teacher Notes pdf (with the link and directions to access Seesaw activities)
✔ 72 interactive slides with moveable pieces
Number of slides: 72
Common Core Standards addressed: RF.K.3c, RF.1.3g
Grade Levels: PreK, Kindergarten, 1st, 2nd, Homeschool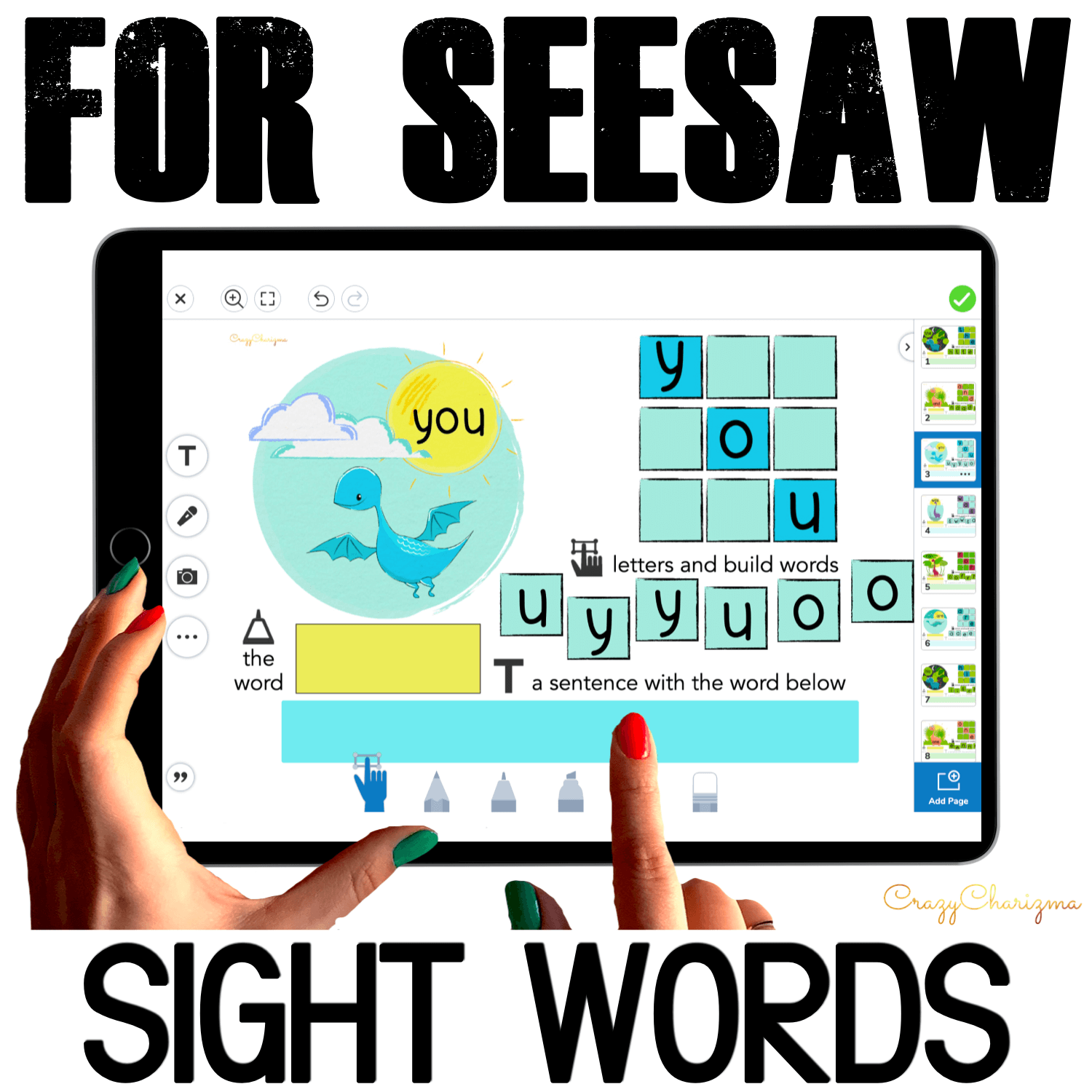 What sight words are practiced?
3-letter words
all, and, any, are, ask
big, but, can, did, eat, for, get
had, has, her, him, his, how
let, man, may, not, now
old, one, our, out, put, run
say, see, set, she, sit
the, too, two, use, was, who, yes, you
4-letter words
come, each, find, from, have
like, look, make, many, more
said, some, than, that, them
then, they, this, time, were
what, when, with, your
5-letter words
about, could, there
which, words, would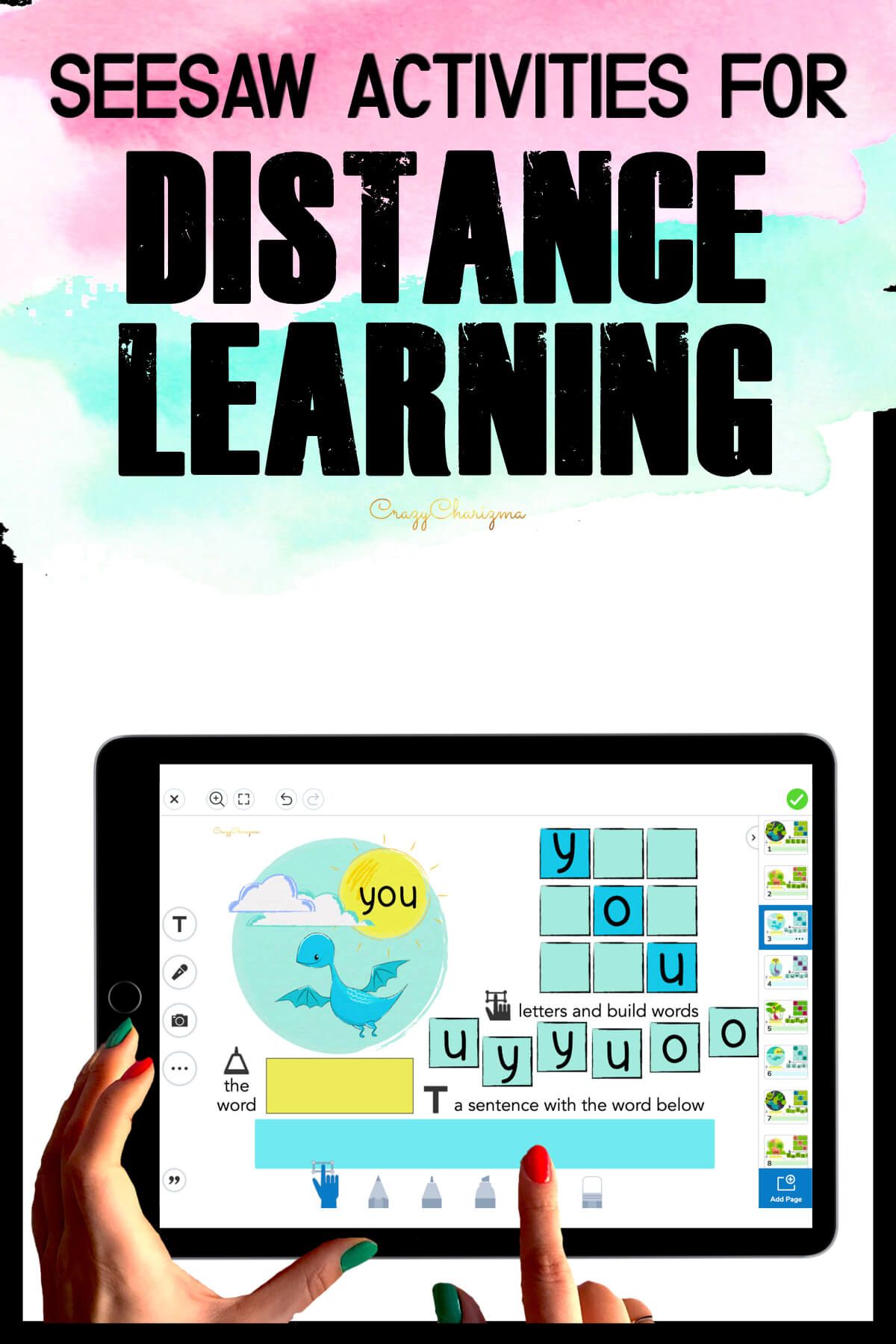 Want to wishlist this set? Pin for later.
Got questions about Seesaw? Check out these posts.