Looking for NO PREP paperless activities to practice CVC words? I've got you covered! Practice word work, words sentences, and read fluency passages. Google Classroom for kindergarten can be fun!

What results do teachers see after using these activities for Google Classroom?
"This is my first year using Google Classroom and this bundle was just what I needed to get started!"
"I really LOVE this product. Some of my ESOL students are struggling with some of the vocabulary (pictures) but because many of the pictures repeat from lessons, they are catching on."
"This has been a great resource for my students! It is hands on and great for kindergarten students!"
"This is a great addition to our centers! Thank you!"
"I've been looking for ways to reduce the copies I use in the classroom. This is perfect!"
"Great resource for my first graders! Thanks!"
"I love that these activities can be used on the ipad!"
"I'm just getting started with Google classroom and this bundle was a big help."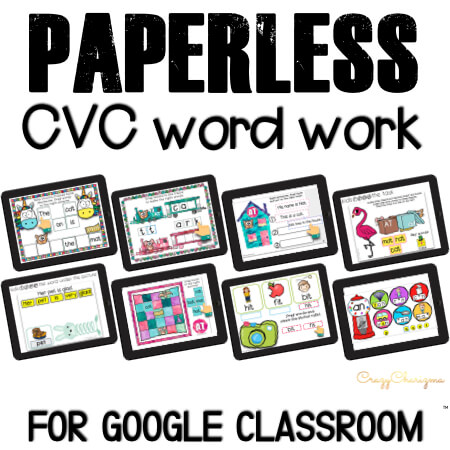 Bundle has 8 sets with 200+ practice slides for Google Classroom
The following packets are inclusded in this CVC word work bundle: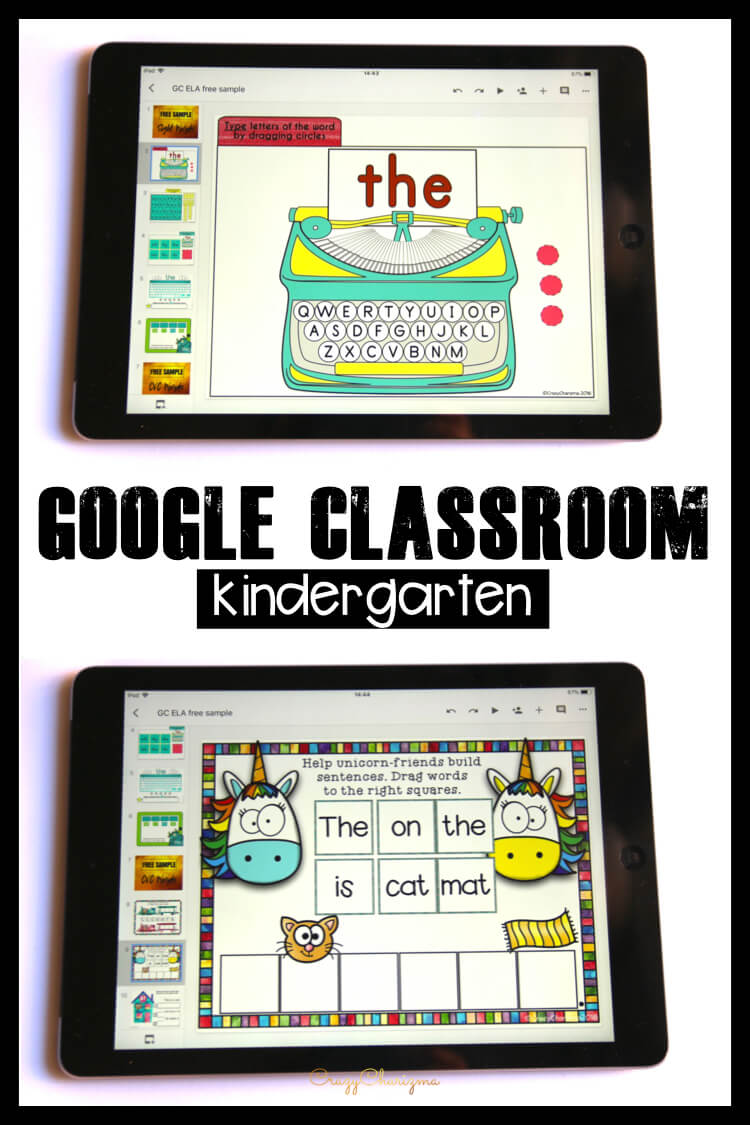 What CVC words are practiced?
(may differ in various packets)
bat, cat, hat, mat, rat, fat
bag, rag, tag, wag , sag, hag
ham, jam, ram, dam, yam, mam
can, fan, man, pan, van, ran
cap, map, gap, tap, nap, sap
dad, mad, pad, sad, lad, bad
jet, net, vet, wet, pet, met,
hen, men, pen, ten, den
bed, fed, peg, wed, beg, keg
pin, tin, win, bin, kin, fin
fig, dig, big, rig, pig, wig
hip, sip, tip, rip, dip, lip
bit, hit, kit, sit, fit, pit
dog, fog, hog, log, jog, cog
dot, hot, pot, rot, tot, cot
pop, mop, cop, top, pop, hop
box, cod, cob, rob, fox, rod
bug, jug, hug, rug, pug, mug
sun, bun, nun, run, gun, fun
pup, cup, cut, nut, bud, mud
These paperless activities can be used on Chromebooks, Android Tablets, iPads, laptops, smart boards and other devices. The games are perfect for kids in prek, kindergarten, first grade, and second grade. All the slides work and can be used interactively ONLY IN EDIT MODE!
Want to wishlist this set? Pin for later.
Got questions about paperless resources?