Want to engage kids with fun This or That questions? Download this freebie!
This or That Questions for Kids: When and How to Use
There are tons of ways and cases you can use these "This or That" questions:
as brain breaks;
to break up the monotony that occurs during the first week;
a fun and engaging way for students to get to know each other and see what they have in common;
a great resource to use when there are a few minutes before a transition;
for morning meetings;
for opinion writing;
anytime as a conversation starter;
in person or during a virtual meeting;
with nonverbal students as a first day of school icebreaker activity; etc.
What can be more fun than asking questions about what kids love and adore? You can print these pages with questions or project them on the board! Make sure to download this fun free printable!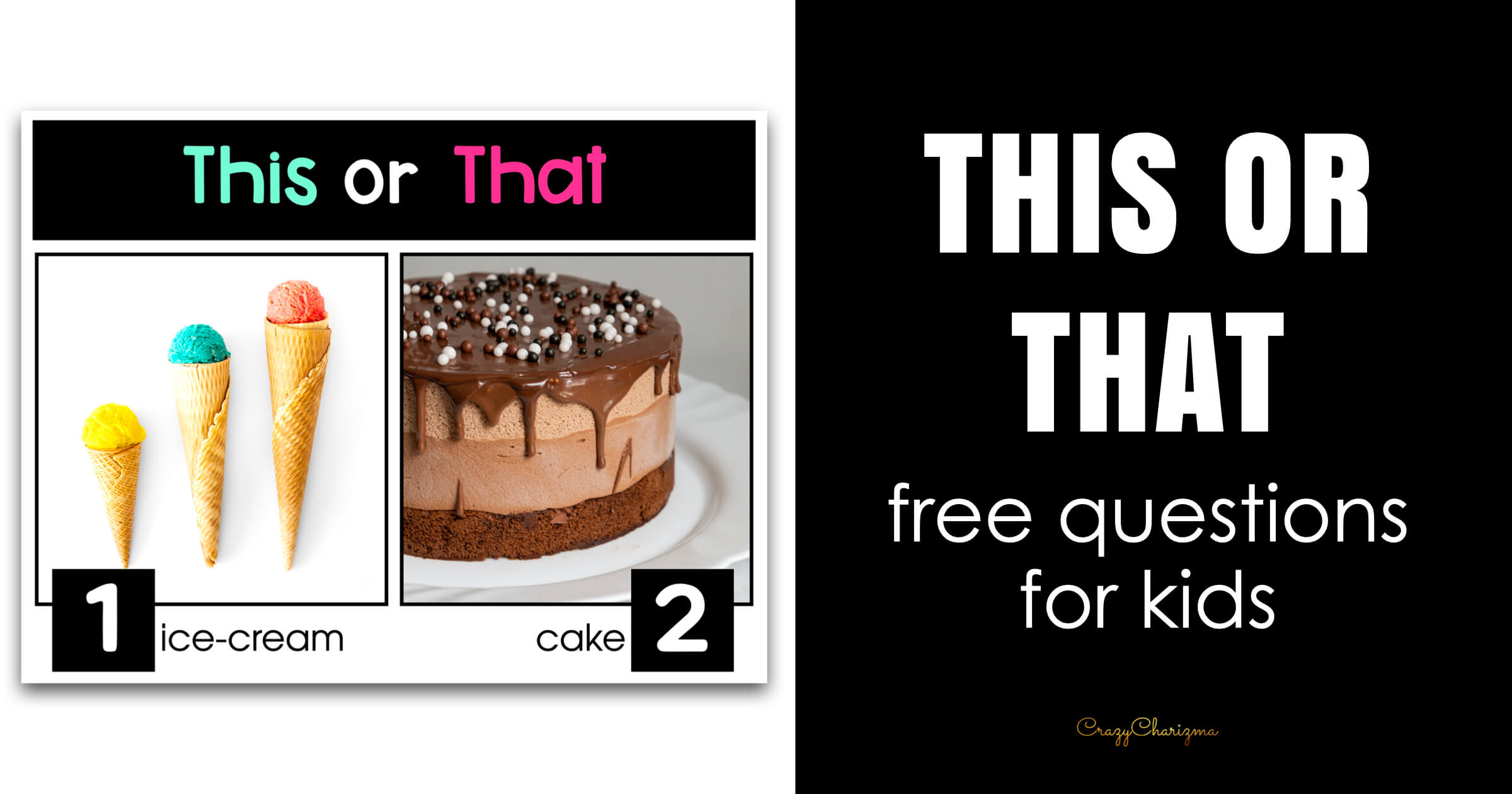 To get the freebie, fill out the form below with your personal email and name. Don't forget to confirm the subscription by going to your inbox (check your spam folder too).