Looking for fun teacher-approved ways to celebrate 100th day of school? Check out 21 new and tried ideas to use in 2023 in your classroom!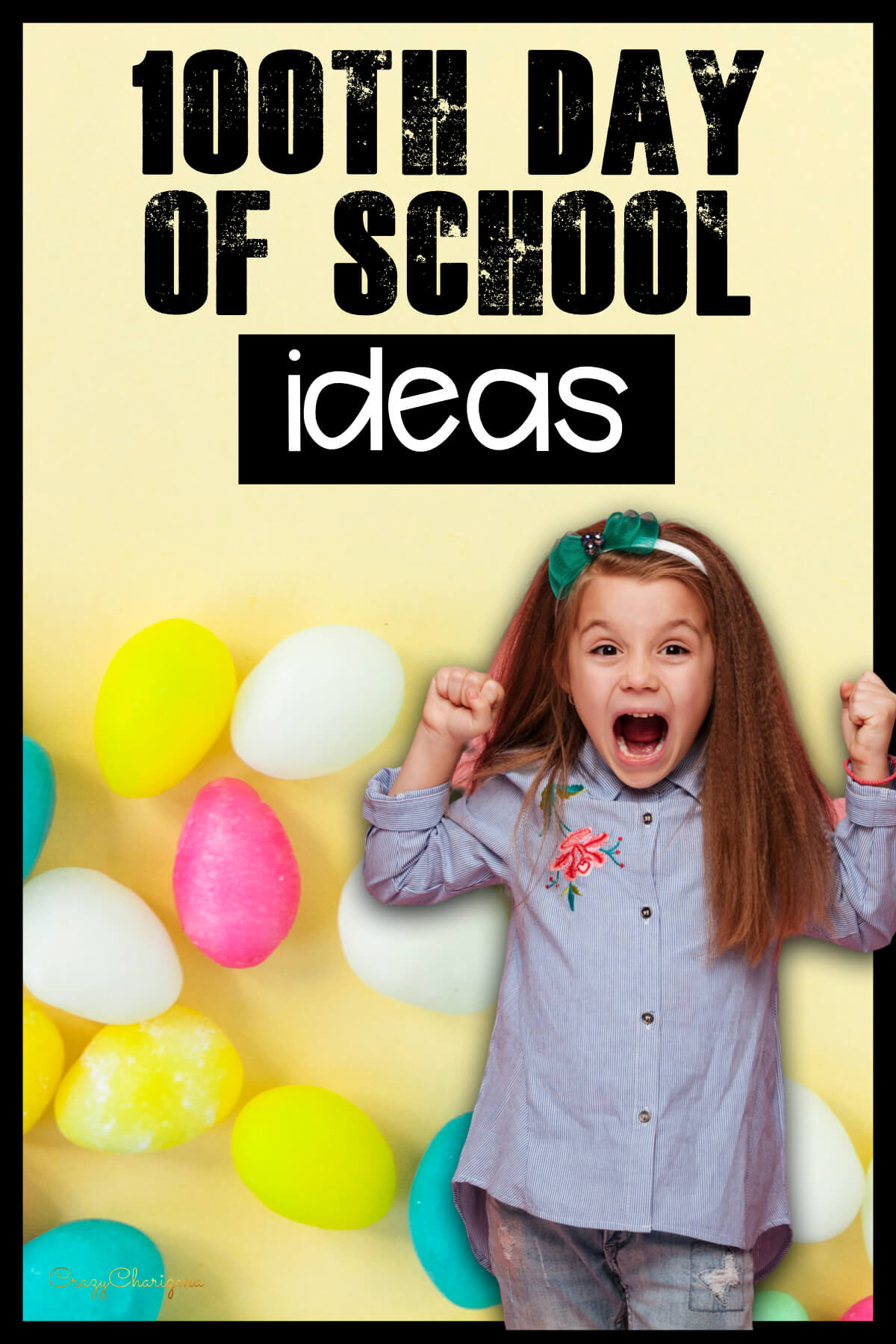 100th day of school ideas
Spell 100 words
You can ask kids to spell the words they've learned (sight words, CVC words, alphabet words, words on a certain topic).

Writing ideas for 100th day of school
Use quick writing prompts. Just print and let kids dream and imagine.
Buy here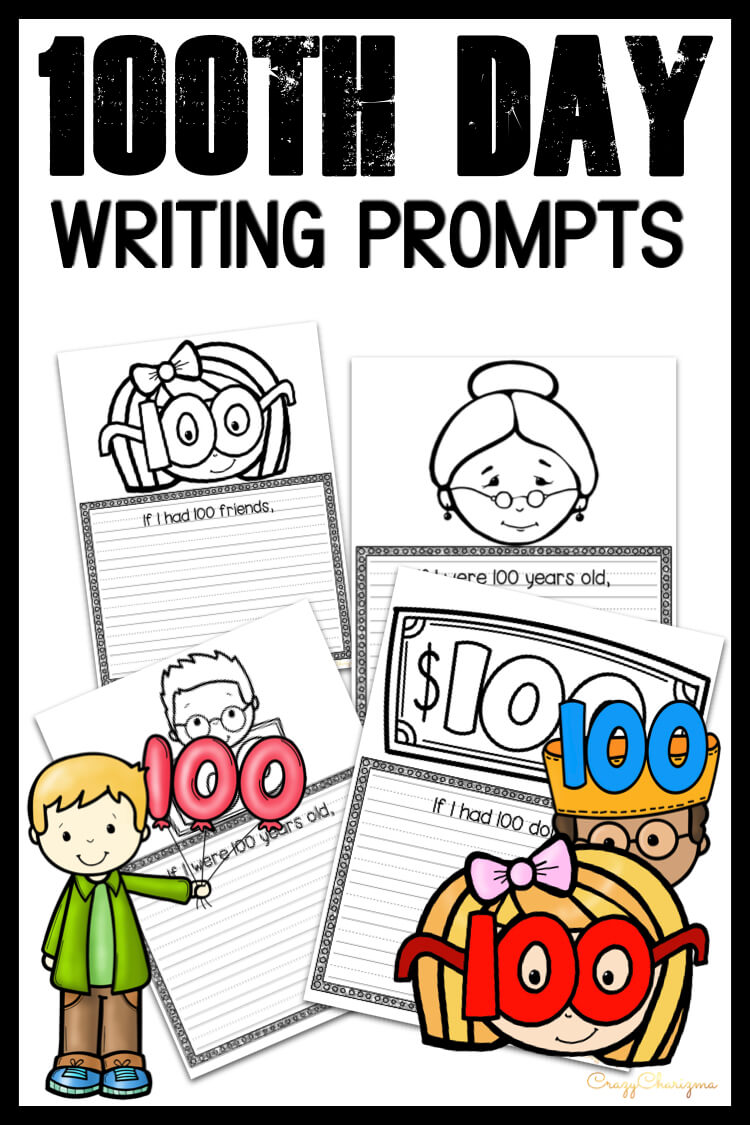 Write about a typical day 100 years from now.
Self-portraits
Ask kids to think how they would look if they were 100 years old. You could bring photos of old people or find these photos on Google and show them to kids.
Organize a 100th day fashion show
The kids will make and wear an item with 100 decorations. Then you will have them walk the runway. (This will definitely require parents' help.)
Make 100 bills with students faces on
Use this site to make the bills. After this you can ask kids to think what they would do if they had $100.
100 seconds only
Set the timer and see how many things kids could do for 100 seconds:
how many times can you write your name
sit-ups
words they can spell
poems they can cite
names they can think of
animals they can name, etc.
100th day of school activities
Roll dice 100 times and tally which number you get most.
Count to 100 100 times.
Create a list of 100 kind things to say/do.
Searh for 100 kisses (Hershey's) and match them on the 100s chart.
Do 100 exercise (10 each of 10 things).
Ask kids to create a monster with 100 of ... (anything they choose to put on it).
Here you can find various ideas on what snacks to use.
Use quick boardgames to practice sight words and phonics when you celebrate 100th day of school!
Buy here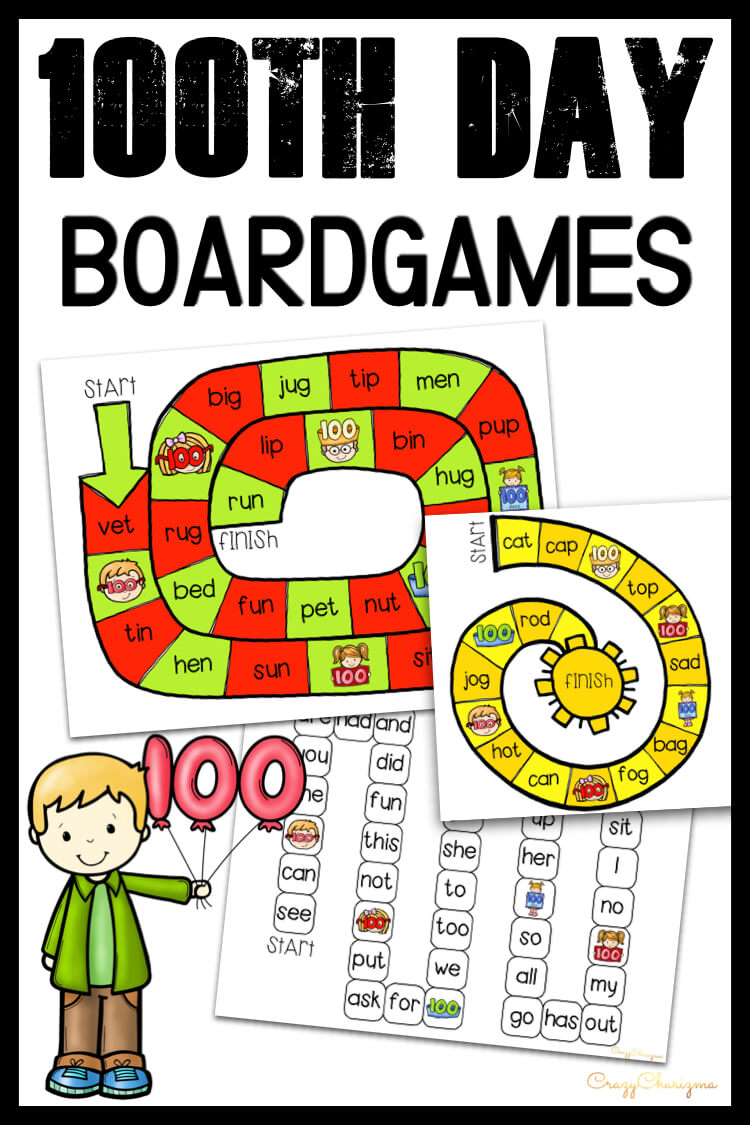 100th day of school dress up ideas
Books for 100th day of school
100th day of school 100 items
You can bring and work with such items (count, color, hide them, etc.)
Beans
Fruit loops
M&Ms
Piece puzzles
LEGO pieces
Cheerios
Snap cubes
Blocks
Stickers
Pokemon cards
Uno cards
Pasta
Q-tips
Nuts
Small rocks
Buttons
Paper clips
Popsicle sticks
Please, spread the love.
Pin this or share.