Keep your students excited about learning and practicing their sight words! This Interactive Notebook for Sight Words activities is a fun and hands-on way to cover 220 high frequency words. Increase reading fluency for your struggling readers, ELA's and special needs students. The packet is perfect for advanced prek, kindergarten, first, second and third grade kids.
What results do teachers see after using sight words typewriters?
"Great resource! I love the interactive resources; they engage kids better. Makes learning fun."
"Great job on these, very comprehensive and fun."
"This concept is great to sight word review and practice!"
"So creative! Love how it teaches keyboarding skills as well."
"Thank you. Good way to change-up learning!"
"What a cute idea using the typewriter as the flipbook! It's never too early to get them familiar with how to type! I love all of the activities provided to help them learn these sight words. Thank you!"
"Very helpful. Thank you."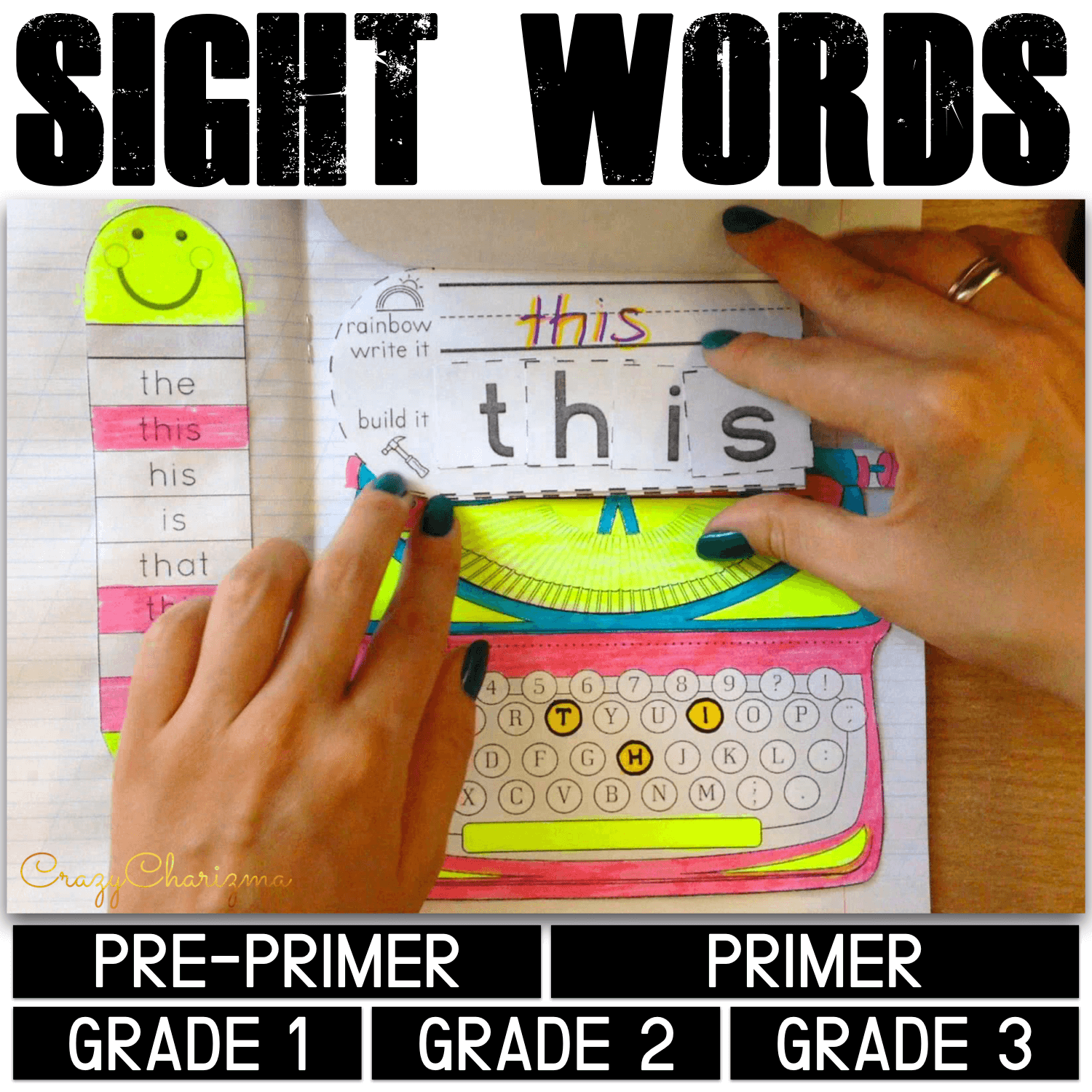 What sets are included in the bundle?
What sight words are practiced?
Pre-Primer list
the, to, and, a, I, you, it, in, said, for, up, look, is, go, we, little, down, can, see, not, one, my, me, big, come, blue, red, where, jump, away, here, help, make, yellow, two, play, run, find, three, funny
Primer list
he, was, that, she, on, they, but, at, with, all, there, out, be, have, am, do, did, what, so, get, like, this, will, yes, went, are, now, no, came, ride, into, good, want, too, pretty, four, saw, well, ran, brown, eat, who, new, must, black, white, soon, our, ate, say, under, please
First grade list
of, his, had, him, her, some, as, then, could, when, were, them, ask, an, over, just, from, any, how, know, put, take, every, old, by, after, think, let, going, walk, again, may, stop, fly, round, give, once, open, has, live, thank
Second grade list
would, very, your, its, around, don't, right, green, their, call, sleep, five, wash, or, before, been, off, cold, tell, work, first, does, goes, write, always, made, gave, us, buy, those, use, fast, pull, both, sit, which, read, why, found, because, best, upon, these, sing, wish, many
Third grade list
if, long, about, got, six, never, seven, eight, today, myself, much, keep, try, start, ten, bring, drink, only, better, hold, warm, full, done, light, pick, hurt, cut, kind, fall, carry, small, own, show, hot, far, draw, clean, grow, together, shall, laugh.
BONUS FILE: (available only in huge bundles) editable version has been added!
All the tasks except for #9 "Find it (in the word search)" are available for you. Just fill in the fields with your words.
Editable pages can be edited within the PDF - no separate files or need to download fonts (they are embedded). Firstly, open Read me first file with all the explanations. Editable pages allow you to customize the text. Please note that the graphics cannot be edited due to the Terms of Use of the graphics artists.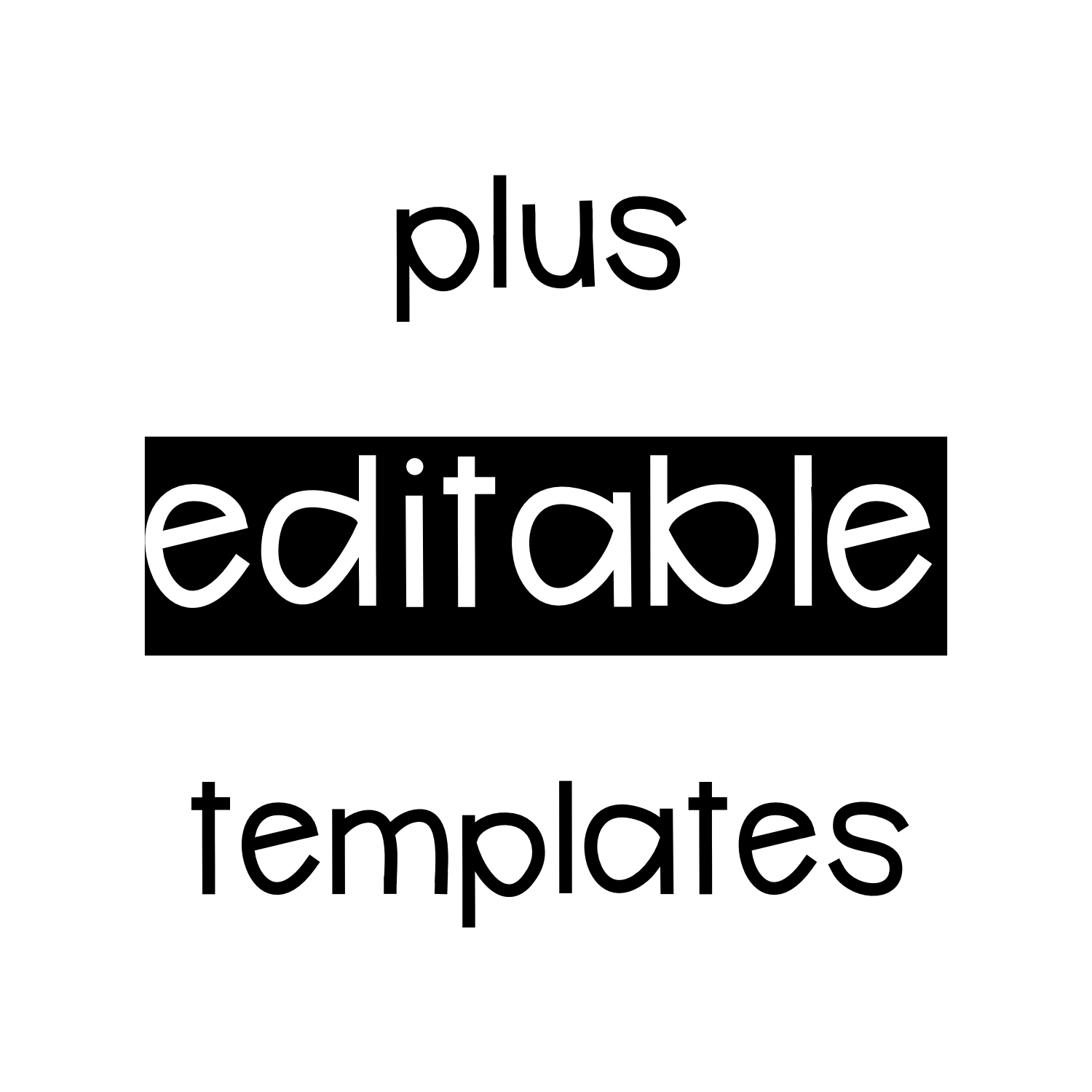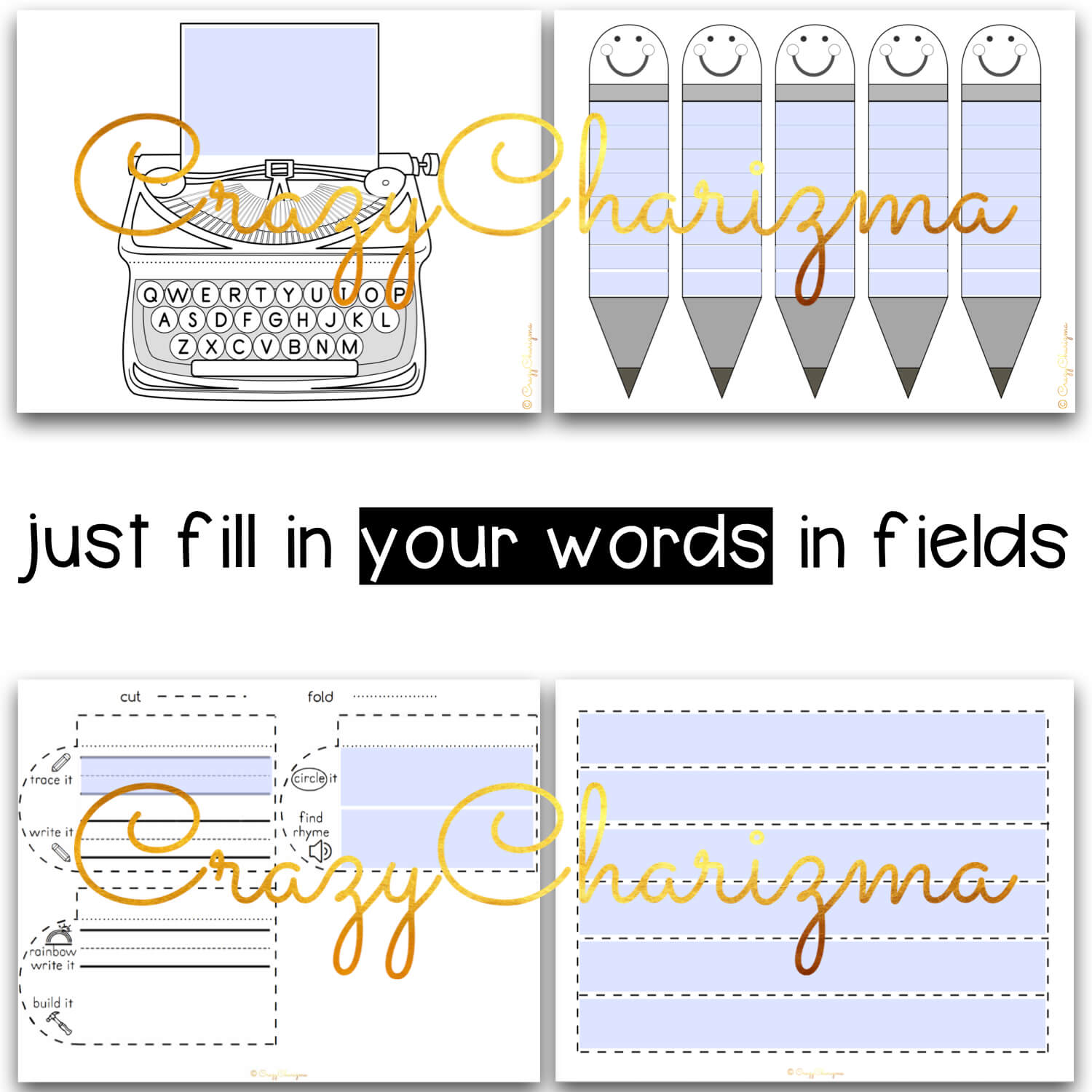 After your purchase the bundle, just reply to email with your download and I'll send you the editable templates (if you need them of course).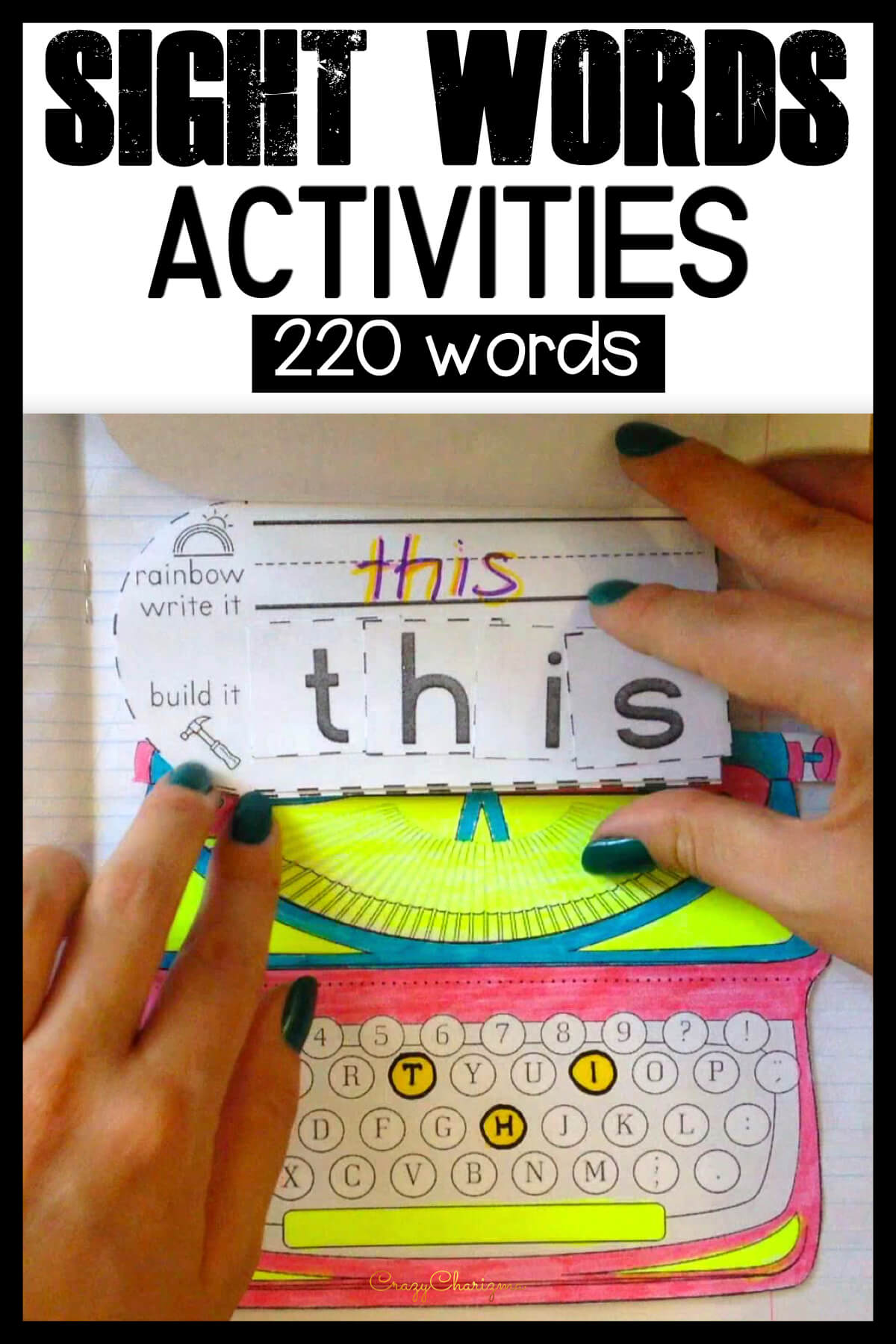 Activities to practice each sight word:
"Type" the word highlighting the letters.
Brighten the word:
color it with crayons / pencils
paint using q-tips
decorate using play dough and rice
Trace the word
Write the word
Rainbow write the word
Build the word
Circle the word
Find the rhyme
Find it (in the word search)
Make a sentence (under the flap)
Find and highlight the word (on the pencil)
These sight word activities are perfect for prek, kindergarten, first grade, and second grade students. After some some guidance and modeling students can complete new words independently.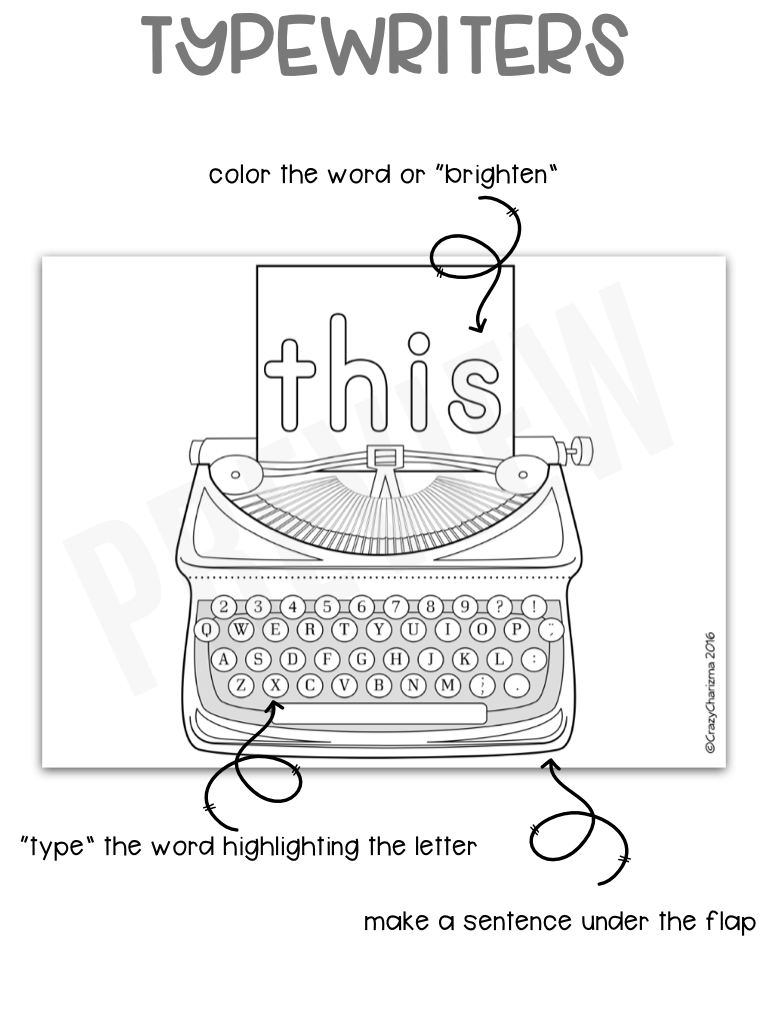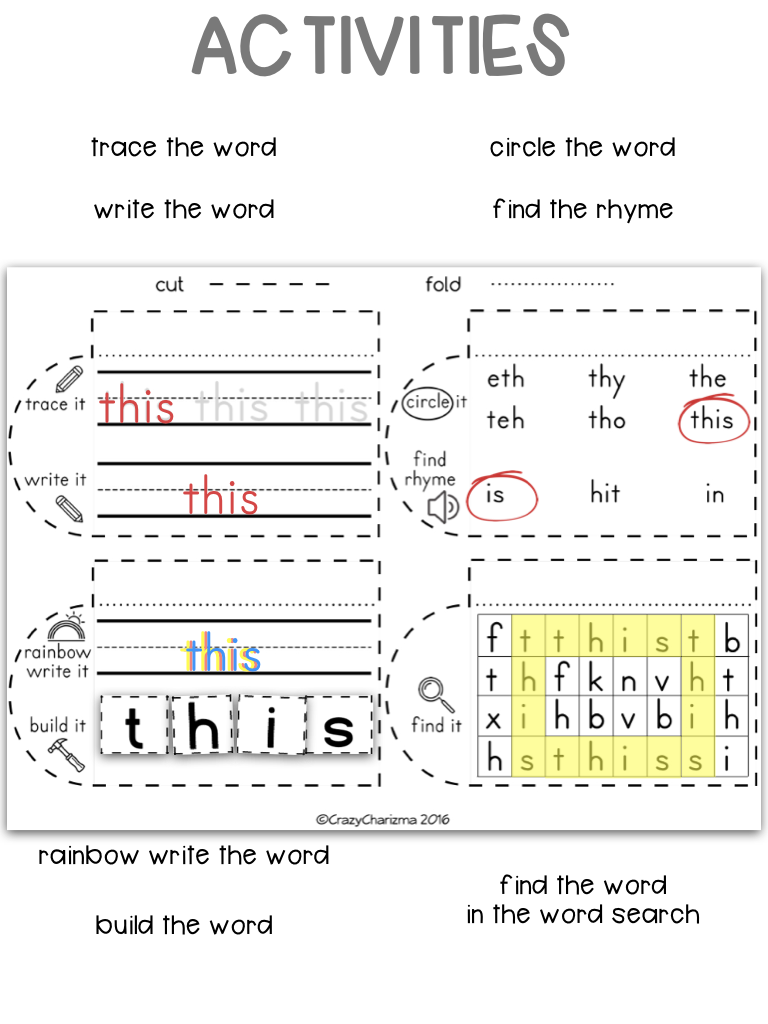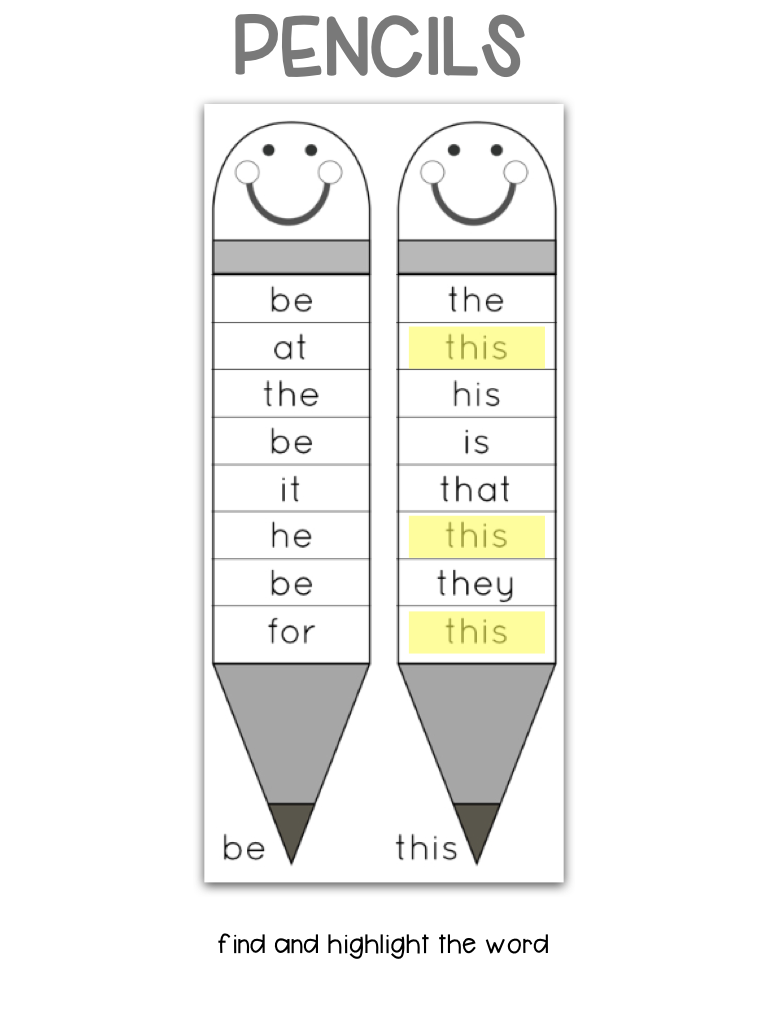 Want to wishlist this set? Pin for later.
You may also like