Looking for Word Work activities? Need to practice sight words, word families and phonics? Use these reading activities for Google Classroom™. Perfect for guided reading groups, literacy centers and 1:1 work.

What results do teachers see after using these activities for Google Classroom?
"Jackpot of ELA digital resources!"
"I love these activities for my students to complete on their chrome books. So easy to download and set up!"
"This is an excellent resource that I bought to use with my daughter this summer to help her prepare for Kindergarten. After looking at the resource, I realized how great it will be to use with my 2nd graders that are struggling with their decoding strategies and sight words."
"I love this on my google classroom and it helps with early finishers and when you need your students to be doing something that you have been teaching them a lot!! Thanks so much!"
"Great way to introduce google classroom to the younger students."
"My son who is homeschooled loved these! They were easy to use too!"
"My kids love using this resource. They especially enjoy using the keyboard to help them spell out their high frequency words. Would be one of my favourite resources purchased."
"Love, love, love this product!!!! It took me a while to figure out how to add it to my Google Classroom but it was well worth the time!"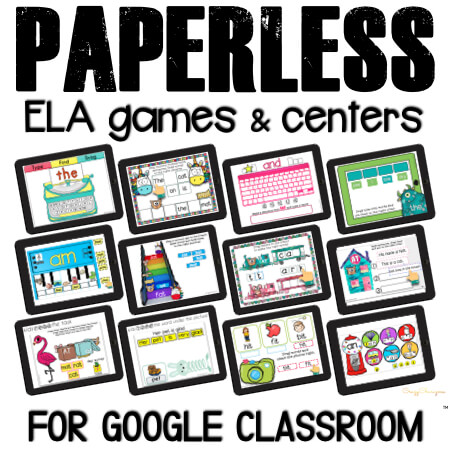 ELA Games Bundle has 16 sets with 720 practice slides for Google Classroom
The following packets are inclusded in this ELA games and centers bundle: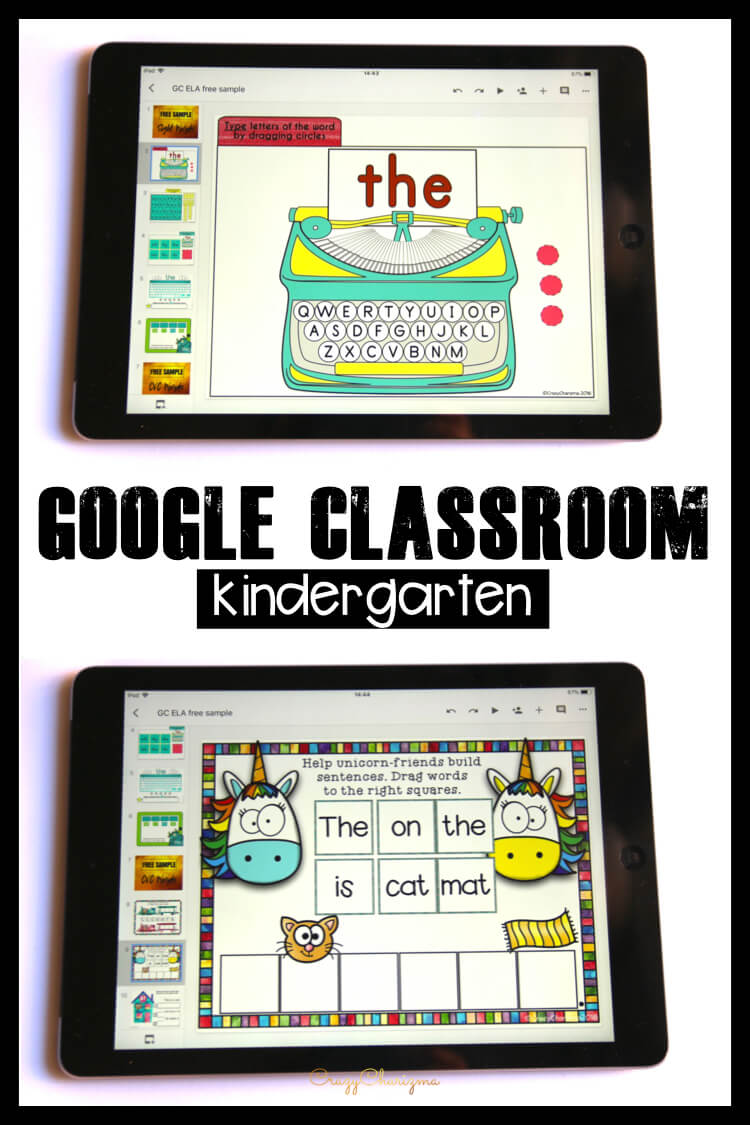 What sight words are practiced?
(may differ in various packets)
a, all, an, and, are, as, ask, at
be, boy, but, by
can, come
do, did
each
find, for, from, fun
get, give
had, has, have, he, help, his, how
I, if, in, is, it
like, little, look
make, many, must, my
not
of, on, one, or
play, please, put
said, see, she, sit, so
take, that, the, their, there, they, this, to, too
up, use
was, we, were, what, when, which, with, words
you, your
What CVC words are practiced?
(may differ in various packets)
bat, cat, hat, mat, rat, fat
bag, rag, tag, wag , sag, hag
ham, jam, ram, dam, yam, mam
can, fan, man, pan, van, ran
cap, map, gap, tap, nap, sap
dad, mad, pad, sad, lad, bad
jet, net, vet, wet, pet, met,
hen, men, pen, ten, den
bed, fed, peg, wed, beg, keg
pin, tin, win, bin, kin, fin
fig, dig, big, rig, pig, wig
hip, sip, tip, rip, dip, lip
bit, hit, kit, sit, fit, pit
dog, fog, hog, log, jog, cog
dot, hot, pot, rot, tot, cot
pop, mop, cop, top, pop, hop
box, cod, cob, rob, fox, rod
bug, jug, hug, rug, pug, mug
sun, bun, nun, run, gun, fun
pup, cup, cut, nut, bud, mud
What phonics/word families are practiced?
(may differ in various packets)
AB, AD, AG, AM, AN, AP, AT, AKE, AIL, AY, AR, AW
ED, EN, ET, ELL, EE, EEP
IN, IT, IP, IG, ING
OG, OP, OT, OWN, OX
UG, UN, UP, UT
These paperless activities can be used on Chromebooks, Android Tablets, iPads, laptops, smart boards and other devices. The games are perfect for kids in prek, kindergarten, first grade, and second grade. All the slides work and can be used interactively ONLY IN EDIT MODE!
Want to wishlist this set? Pin for later.
Got questions about paperless resources?